Member of National Shoe Retailers Assocation

For over 50 years, we have been committed to service, quality and value!

Services we offer to meet your footwear needs.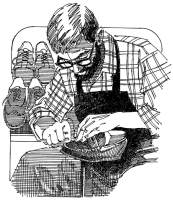 Expert Shoe Repair Available
Orthotics / arch supports

Diabetic shoes and socks

Certified Pro-Care fit specialists

Special order service

Full service shoe fitting

Specialized fitting of orthotics, braces, A.F.O.'s etc.

We represent products carrying this seal


Website designed by Janet Long @ 2018 Homestead.com